Social Justice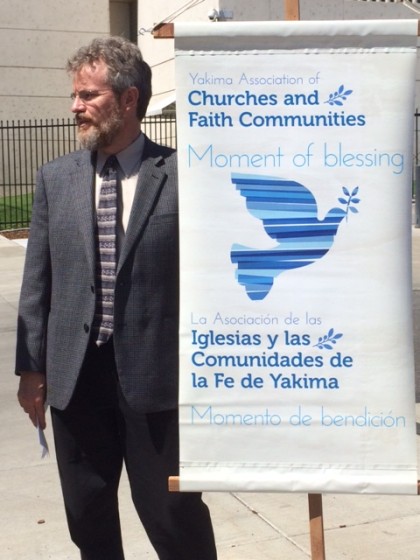 Social Justice is vital to the tradition of Unitarian Universalists. We believe that religion calls us to improve the world we in which we live rather than wait for heavenly rewards. People at UUCY are engaged in many different aspects of social justice ranging from collecting survival items for homeless people to adopting a section of highway near Yakima.
One of the ways we have put our values into action for the last several years is hosting an Extreme Winter Weather Homeless Shelter at the church. These shelters offer a warm place to stay and a warm meal for some of the most vulnerable people in our community.  We partner with an agency that specializes in providing services to the homeless and but there are volunteer opportunities for people to help with the shelter. We help with some of the evening meals for our guests. Volunteers also can aid guests check in or provide overnight supervision.
UUCY is a member of the Yakima Association of Churches and Faith Communities and an advocating congregation for the statewide Faith Action Network.  We often partner with the nationwide Unitarian Universalist Service Committee on projects that put our values into action on a global level.